Albion Aesthetic Dentistry

A young dentist was looking to renovate an existing dental practice located in a 1970's era office tower in Denver, Colorado. The existing space was a corner unit and featured expansive views west toward the Rocky Mountains and downtown Denver. Due to the nature of the existing layout, these views were restricted to individual rooms along the perimeter of the space. The corner window of the unit was occupied by the dental lab, sterilization, and storage. This was an area only accessible to staff and created inefficiencies with accessing supplies while seeing patients.


The focus when designing this space was to provide access to views and natural light throughout the office. It was also important to reposition the sterilization area to a central location that would better serve the operatories. The new layout reduces the circulation space of the unit in half, which creates space for an additional operatory. This allows the dentist to see 25% more patients.



The budget for the project was modest, so materials were selected that were accessible and have proven longevity. Birch became the central material of the space, providing warmth and underscoring the abundance of natural light. Partitions are held off the of exterior wall in order to increase daylighting and help the 1,100 square foot office feel larger. A line of curtains along this exterior wall creates a cohesive element between the operatories and unifies the space.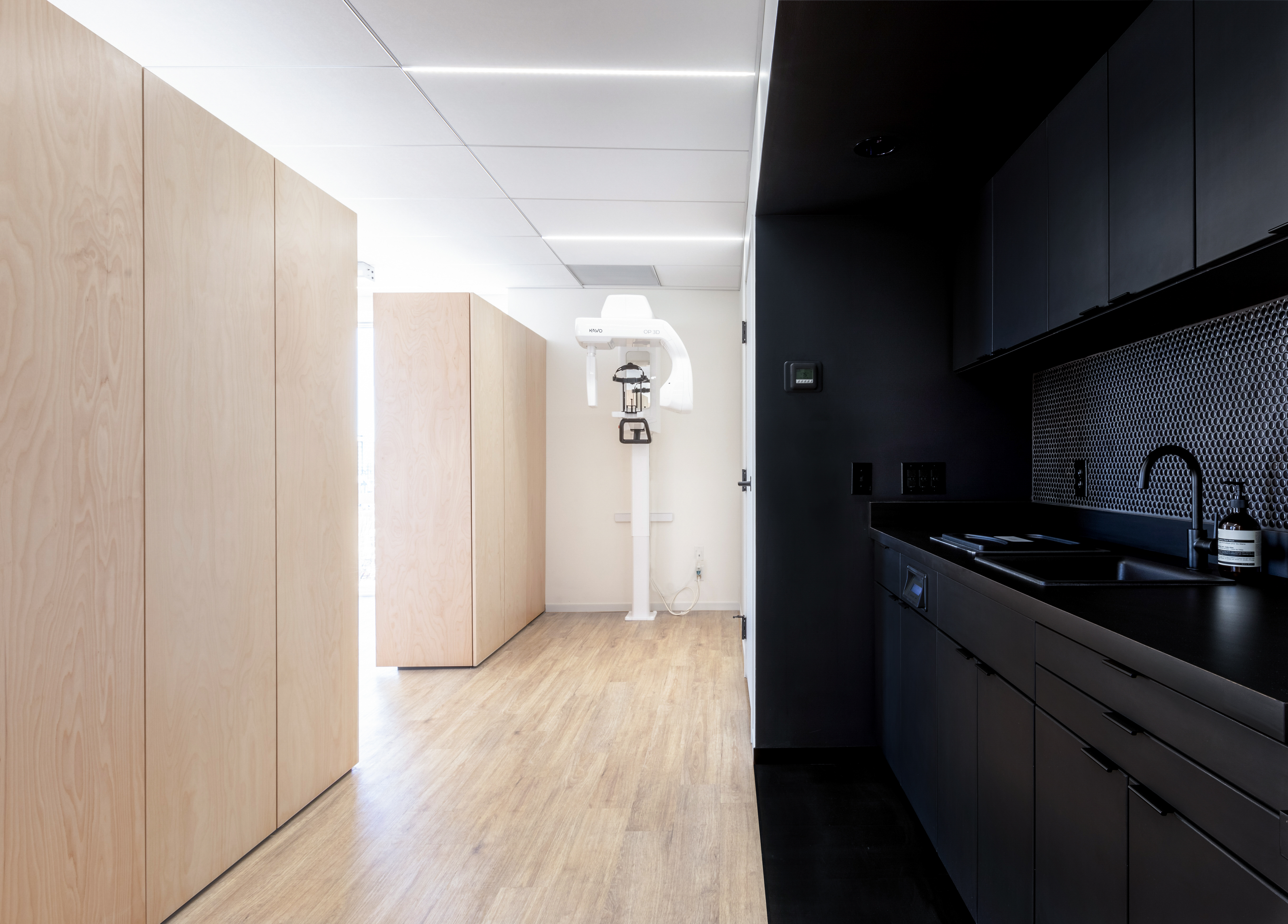 Location: Denver, CO
Year: 2022
Size: 1,100 sf
Client: Albion Aesthetic Dentistry
Photography: Justin Martin, Studio 8e8